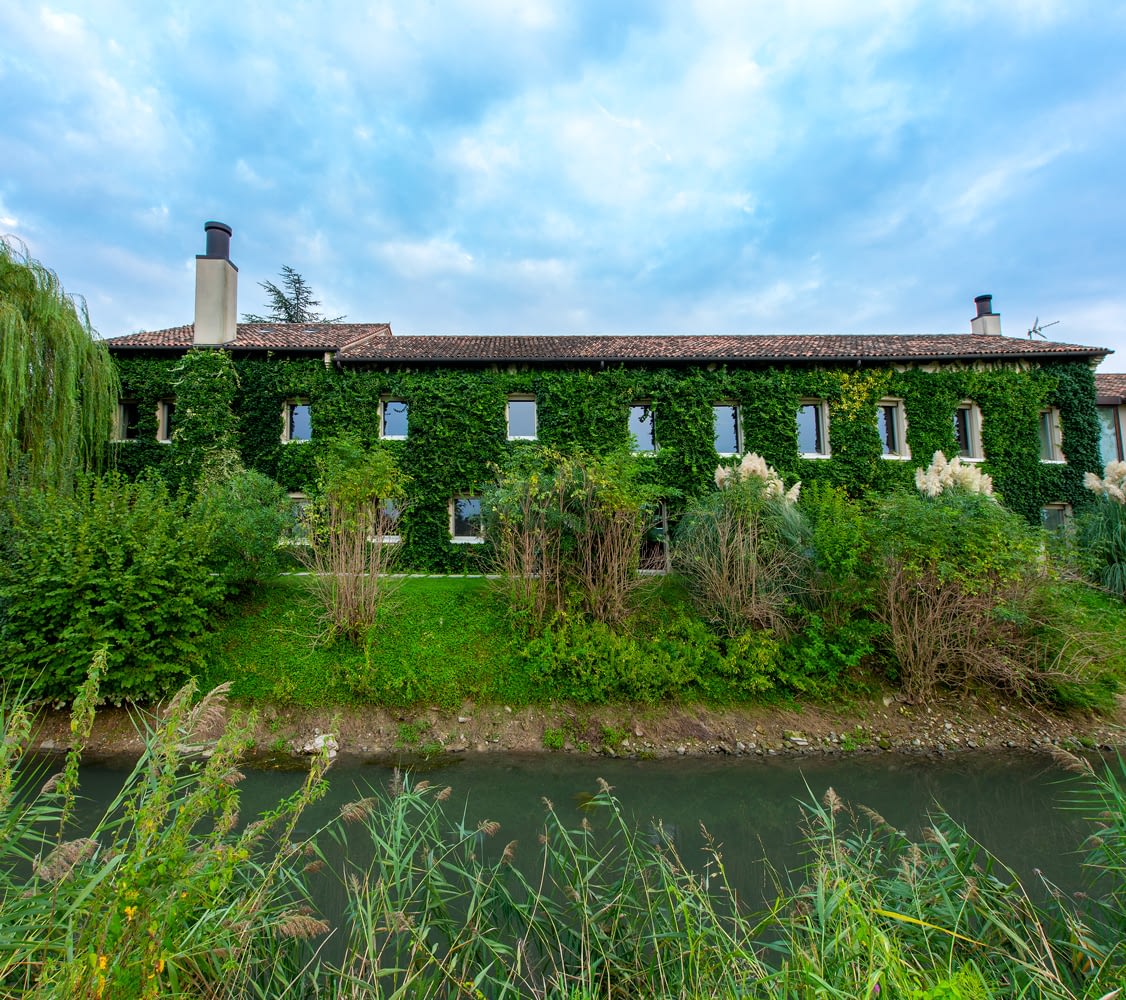 Villa Lion is surrounded by a breath-taking scenery: the rolling hills of Prosecco and the majestic profile of the Alpine foothills offer a beautiful frame to the harmonious plains and their crisscross of rivers.
The surroundings are studded with natural oasis you can explore by foot, bike or even canoeing: lush forests – such as Montello and Cansiglio – and countless ancient villages.
Not far from the villa, the romantic lagoon of Venice will amaze you with its islands and its millennial history.
The art and architecture of this area are witnesses of its story. The beauty of this land hosted Caterina Cornaro, Queen of Cyprus, who lived in the near city of Asolo, 'the city of a hundred horizons'. Andrea Palladio, a well-known paduan architect, built country houses and villas for the Venetian aristocracy. Some examples of the Palladian style are Villa Barbaro, in Maser and the enchanting Villa Emo.
Possagno is home to the burial grounds of the Italian Neoclassical sculptor Antonio Canova, who now rests among the plaster cast models of the masterpieces that enchanted generations.
Monasteries, Roman settlements and houses covered by frescos in the historical centers of the cities complement the natural beauty of our land.
The food and wine tradition of our territory is renowned all over the world. Visit the Prosecco hills – a UNESCO World Heritage site – between Conegliano and Valdobbiadene and the wine cellars that are open to public for tasting. Try then the local seasonal products such as the IGP Treviso Red Radicchio, a typical kind of chicory, the asparagus, the cured meats , the Marroni, a kind of local chestnuts from Treviso and the mushrooms.
You can also visit the Alpago's mountain cottages taking the Cheese Route of the Dolomites to savour the cheese-making secrets.
Taste the full-bodied red wines of DOC Piave area while sitting at the shadow of a pergola enjoying a sunset in between the vineyards. Treat yourself to try the local Tiramisù at the feet of a Medioeval tower in a tiny village.
If you are not a food lover, do not despair: Villa Lion is still the perfect place for you.
It is the perfect spot for golf lovers. Nearby there is the Asolo Golf Club with 27 holes, the Jesolo Golf (19 holes), the golf courses of Villa Condulmer, Montecchio and Frassanelle (18 holes).
If you'd rather be relaxing with some shopping, you can't miss the Outlet Village in Noventa di Piave, a paradise for whoever is looking for big brands, and the antique markets of Oderzo, Asolo and Treviso.