Away from the noise of the highway, in the lovely and well connected town of San Biagio di Callalta, the villa is dipped in a beautiful green garden with a pool.
The renovation of the old colonial villa made the realization possible of an elegant space on two floors, an attic and a basement. At the ground floor the lounging area is gracefully framed by windows overlooking the garden. The spacious and elegant kitchen is furnished with a dining table and a small living room. The boardroom leads then to a big living room, which is structured in two different living  areas with sofas, divided by an in-wall aquarium. A cozy fireplace allows for easy heating and a pleasant atmosphere. On the ground floor of the villa there is a wellness area equipped  with a hot tub, a sauna, a relaxing area, a utility room and two restrooms.
Our staff and guests also have the possibility to benefit from an independent apartment with a kitchen, a bedroom and a restroom.
On both sides of the house, two staircases will lead you to the first floor. There,  you can find a mezzanine that is used as a study and a gym, and two separate sleeping areas. All our 7 ensuite rooms have walk-in closets and comfortable service areas.
The refined and elegant finishes are complemented with high level technology, with ceiling mounted heater and humidifier for a smooth adjustment of the level of humidity and comfort.
We also have both solar panels and geothermics that are able to produce extra energy for reselling.
In our big garden you can find the beautiful 18 sqm swimming pool. The whole well-finished green area is guaranteed with absolute privacy thanks to the tall trees and a perimeter hedge. A charming water stream runs along the edge of the villa, and an ample area acts as a parking lot.
The villa lies in a beautifully picturesque scenery, in wide rural spaces away from any nuisance.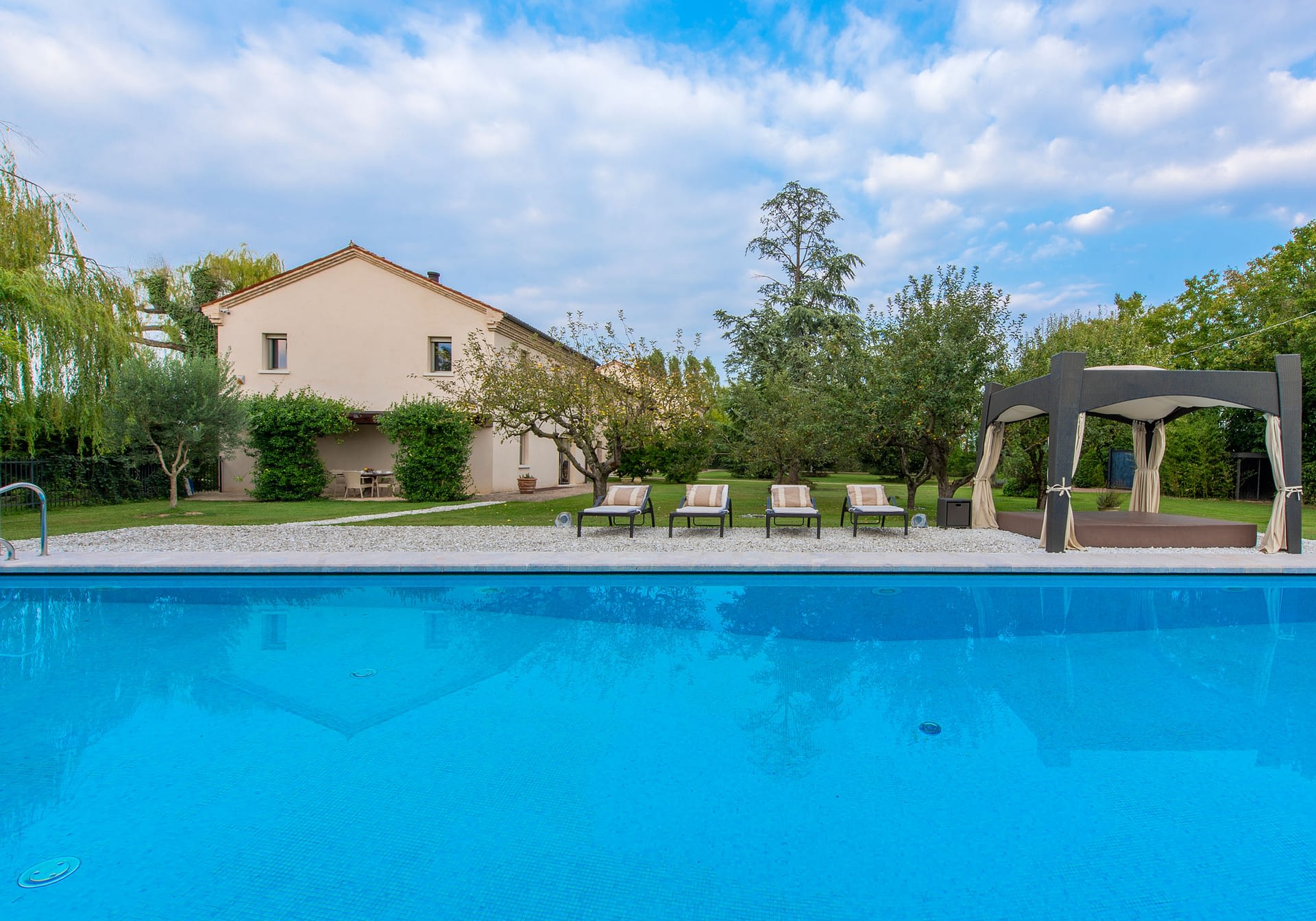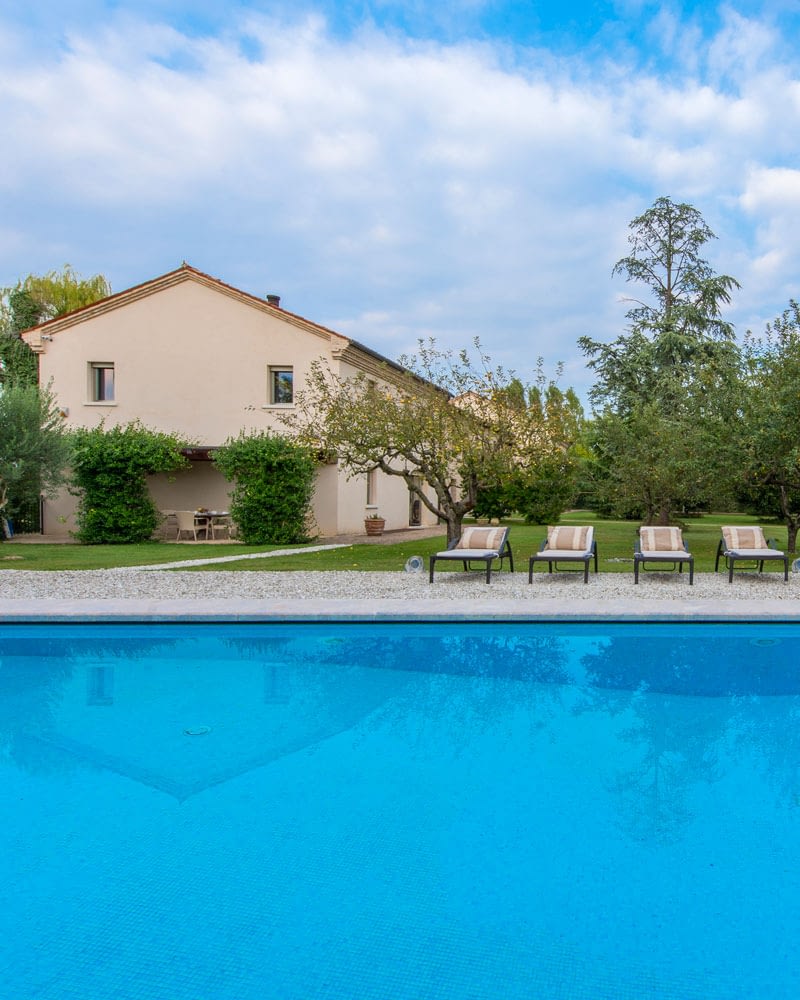 Villa Lion is my home, my resting place far from the everyday stress and chaos. Its story  intertwines with my past and my passions.
My early interest in design and architecture, which I have nurtured since I was a little girl, made the villa functional and elegant. My enthusiasm and belief in holistic disciplines and in the importance of physical and mental well-being combined in our wellness area and gym.
They are he final result of my travels: they condense my personal experiences in the best luxury spas in Europe and in the Nordic and Eastern countries.
It's all about little details and the right atmosphere. We know that the key to success in your business meetings, work dinners and receptions is absolutely impeccable planning.
While travelling I understood the immense value of feeling welcome: the core element of hospitality, the magical touch that transforms a pleasant stay into an unforgettable experience.
Katarina Lenard